Xenon SA®
One of the lightest folding wheelchairs in the world, with swing away leg rests
Quickie has combined the latest ultra-light, hydroformed aluminium technology, design and engineering to create the Xenon SA - the lightest folding wheelchair we`ve ever manufactured with swing-away legrests. At just under 9.7 kg, and with innovative cross brace folding technology, Xenon SA is easy to fold, lift and transport. It has also been cleverly designed to create the kind of minimalistic style that you would expect from a rigid chair.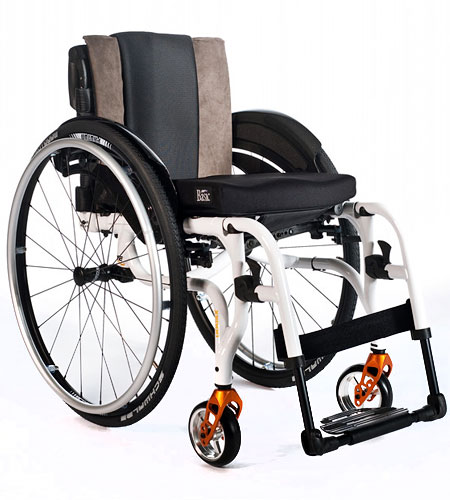 Quickie® Locking System
The innovative and patented Quickie® Locking System makes Xenon easy to handle, provides the smallest possible folding package and can also be used by people without finger function.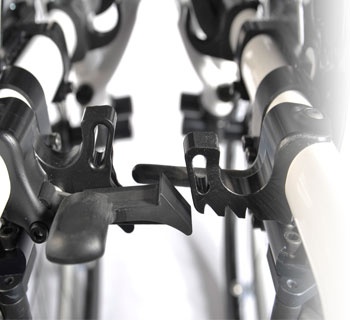 Lightweight back angle adjustment
Xenon offers stylish designer backrest solutions integrated into the flow of the frame. 90º fixed and angle adjustable backrests that are easy to adjust from -15º degrees to +18º in 3º increments measured to the frame.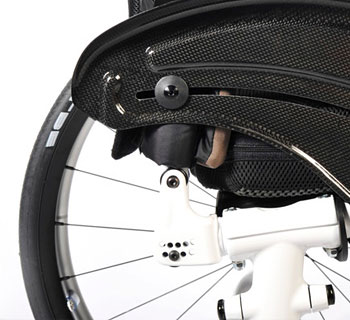 Dynamic Folding System
Supports easy one hand opening after pressing one lever.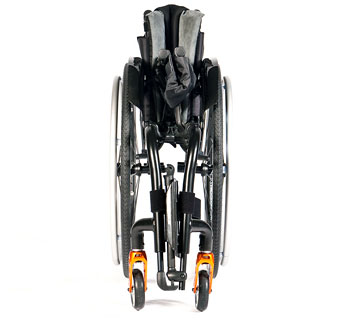 Easy folding and lightweight lifting.
Weighing just under 7.4kg without its quick release wheels and footrest, the ultra-light Xenon SA has revolutionised wheelchair lifting and transporting.