Product Description
Motion Composite Helio C2
HELIO C2
Carbon folding wheelchair
Motion Composites believes in empowering wheelchair users.
Why? Because clunky and inefficient equipment is unfortunately too common. Which means you're less mobile and less efficient than you could be — and should be.
So we did something about it. We incorporate the world's most advanced technologies to enhance people's mobility and improve their lives.
Case in point — the ultra lightweight Helio C2. It offers unrivaled strength and durability through the use of cutting edge carbon fiber technology. With its superior fatigue resistance, extreme temperature tolerances and exceptional durability, carbon fiber is one of the strongest yet lightest materials on earth. That's why it's the ultimate wheelchair manufacturing material.
With its innovative materials and advanced engineering, the Helio C2 is one of the lightest, most technologically advanced wheelchair in its category.
EXPERIENCE THE PERFORMANCE
This flagship model is one of the lightest, most technologically advanced wheelchairs in its category. The HELIO C2 is the result of a series of innovations, it features revolutionary components, an impeccable finish and all the advantages carbon fiber offers.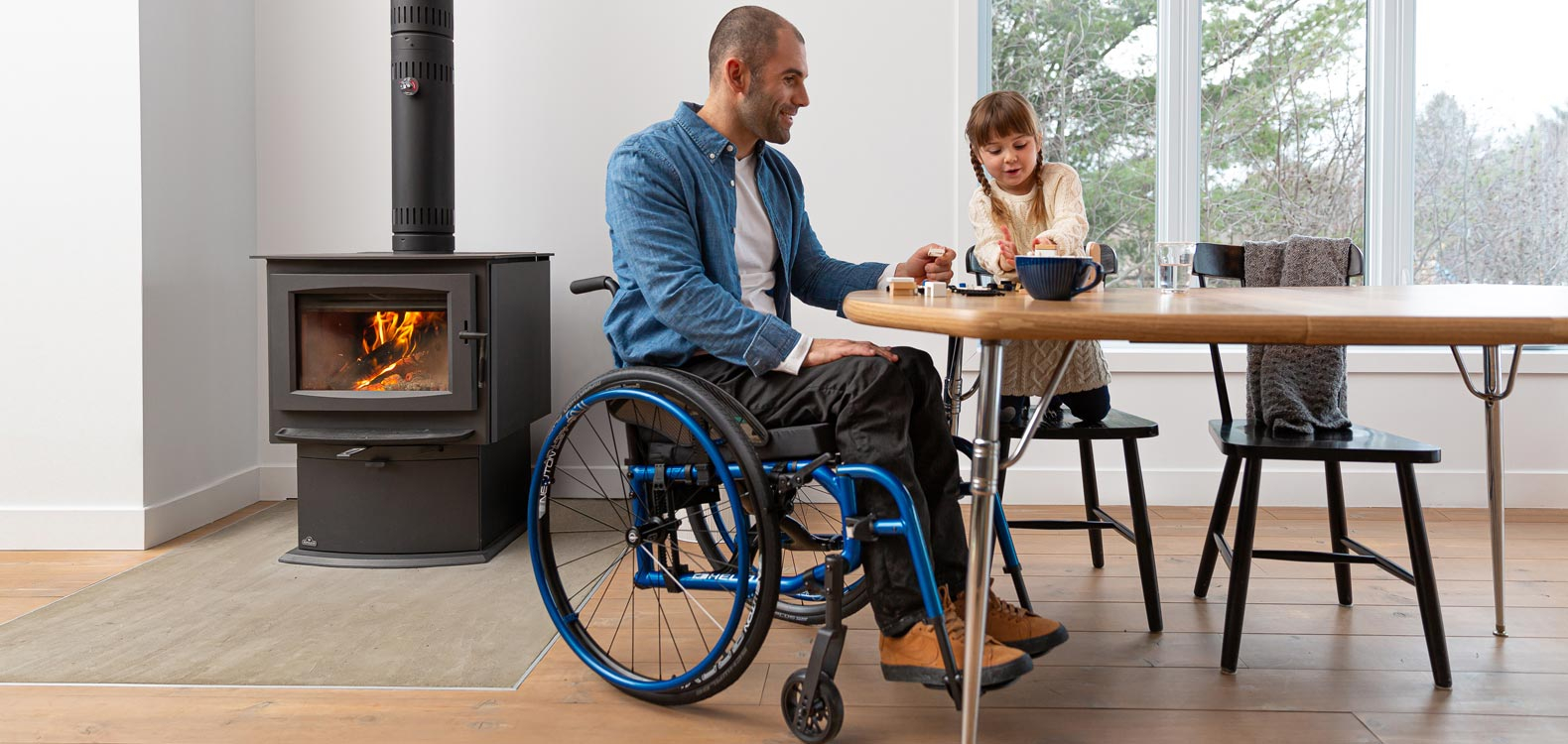 REACTIVE HANDLING AND EASY TRANSPORTATION
Our vision for the HELIO C2 was significantly reduced weight and greater freedom of movement. Each component was carefully selected and carbon fiber was used for strength and lightness. The result is greater mobility as well as reduced chronic shoulder and joint injuries.
SAVE YOUR ENERGY TO GO FURTHER
The symmetrical cross brace and rigid unibody frame distribute forces equally throughout the frame for superior energy transfer and propulsion. Our unique Ultrarigid Folding system (UFS) maximizes the chair's overall stability, while the vertical axle plates increase rear wheel stiffness for optimal energy efficiency.
OPTIMAL SEAT-TO-FLOOR HEIGHT
The frame's innovative design allows you to achieve a super-low 12-inch (30.5-cm) front seat-to-floor height. In addition to easier contact with the floor, this feature provides better foot propulsion. Or, move it beyond 20 inches (50.8 cm) to meet your most challenging needs.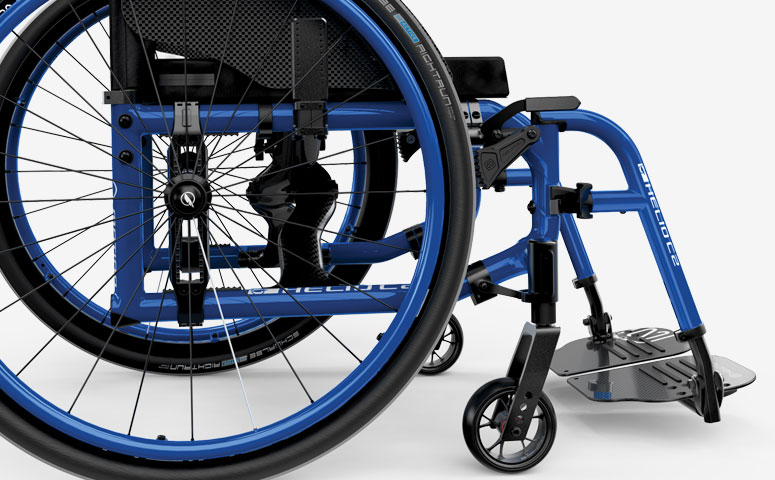 UNCOMPROMISING RELIABILITY
Because carbon fiber is both very strong and very light, it is an ideal material for making wheelchairs. It also has superior fatigue resistance and can withstand extreme temperatures. This ensures exceptional durability, for a chair that will serve you for many years to come.
Product Videos
Custom Field
Product Reviews